More than 40 years of know-how in the manifacture of laboratory equipment and medical devices!
In July 2018, the "Laboratory Sterilisation" business unit of HP Medizintechnik GmbH was taken over by the newly founded company
HP Labortechnik GmbH
. HP Medizintechnik GmbH remains as a manufacturer of medical devices. HP Labortechnik GmbH has been a specialist in the development and production of high-quality steam sterilisers since 1979. Its customers include international food and pharmaceutical companies as well as scientific research and educational institutes. With more than 40 years of know-how in the manufacture of laboratory equipment in the medical device standard, HP Labortechnik GmbH has an optimal development and production structure.
Steam sterilisers from HP LabortechnikQuality "Made in Germany" since 1979
HP Labortechnik GmbH and HP Medizintechnik GmbH continue to work together as a strong duo. HP Medizintechnik GmbH will continue to operate as a manufacturer of medical devices in the field of sterilisation.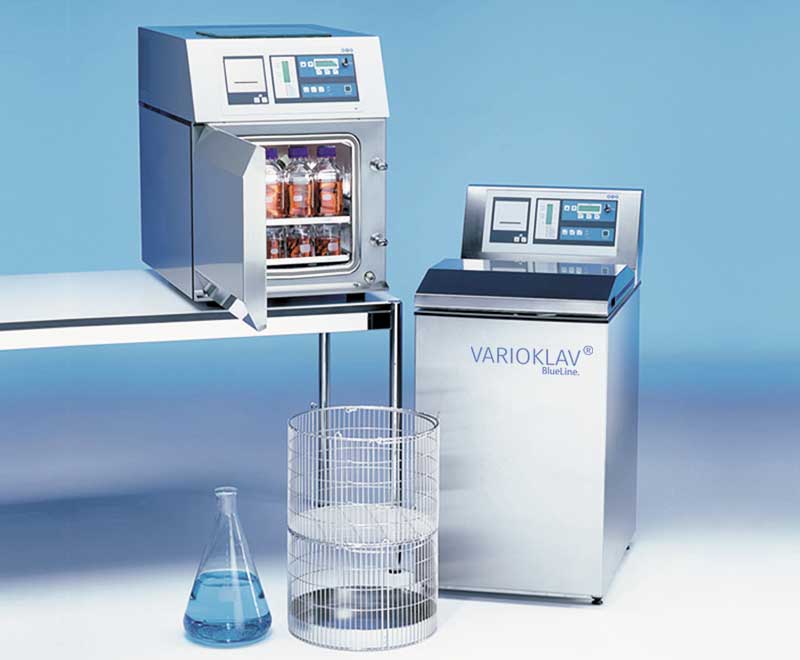 HP Labortechnik GmbH is certified according to DIN EN ISO 9001 and DIN EN ISO 14001.
VARIOKLAV® is a registered trademark.
VARIOKLAV steam sterilisers have been manufactured by H+P Labortechnik AG since 1979. An original device from this time is in the Deutsches Museum in Munich as an example of modern biotechnologies.
Thanks to their modular design, our units can be individually equipped for all routine sterilisation tasks. VARIOKLAV autoclaves convince with high-quality stainless steel processing, low-wear fittings, an ultra-flat steam generator and uncomplicated cleaning of the sterilisation chamber. They are suitable for sterilising liquids, culture media, instruments of all kinds as well as special waste. Additional advantages of our autoclaves are very fast cooling processes and batch protocols output directly on the device, for example in vacuum or drying processes.
Do you need technical assistance or have a query? Send us a message! We will contact you as soon as possible.