Mobile CSSD as a Tent System
LSE – for fast, highly mobile use
Mobile CSSD as a Tent System
The highly compact tent solution can be used in areas that are difficult to supply and can be perfectly adapted to the site of use
Because of their great flexibility and mobility, these systems are ideal for military service as well as for civil disaster control and temporary medical centres.
The modular components can be assembled and disassembled quickly.
A rapid availability of the equipment is guaranteed even if there is no infrastructure.
The packaging concept is designed in a way that allows an assembly in "two waves". This means that, if necessary, a fast reprocessing process can be carried out at half capacity.
The necessary operating materials for the equipment, such as deionised water, clean steam, cooling water and air-conditioning, are generated in the tent.
Data recording is perfomed via a process documentation system.
The entire equipment is packed in 16 climate-protected aluminium transport boxes.
Total weight (max.): Set-up dimensions (min.): 5,6 m x 8,5 m
Usable area: 42m2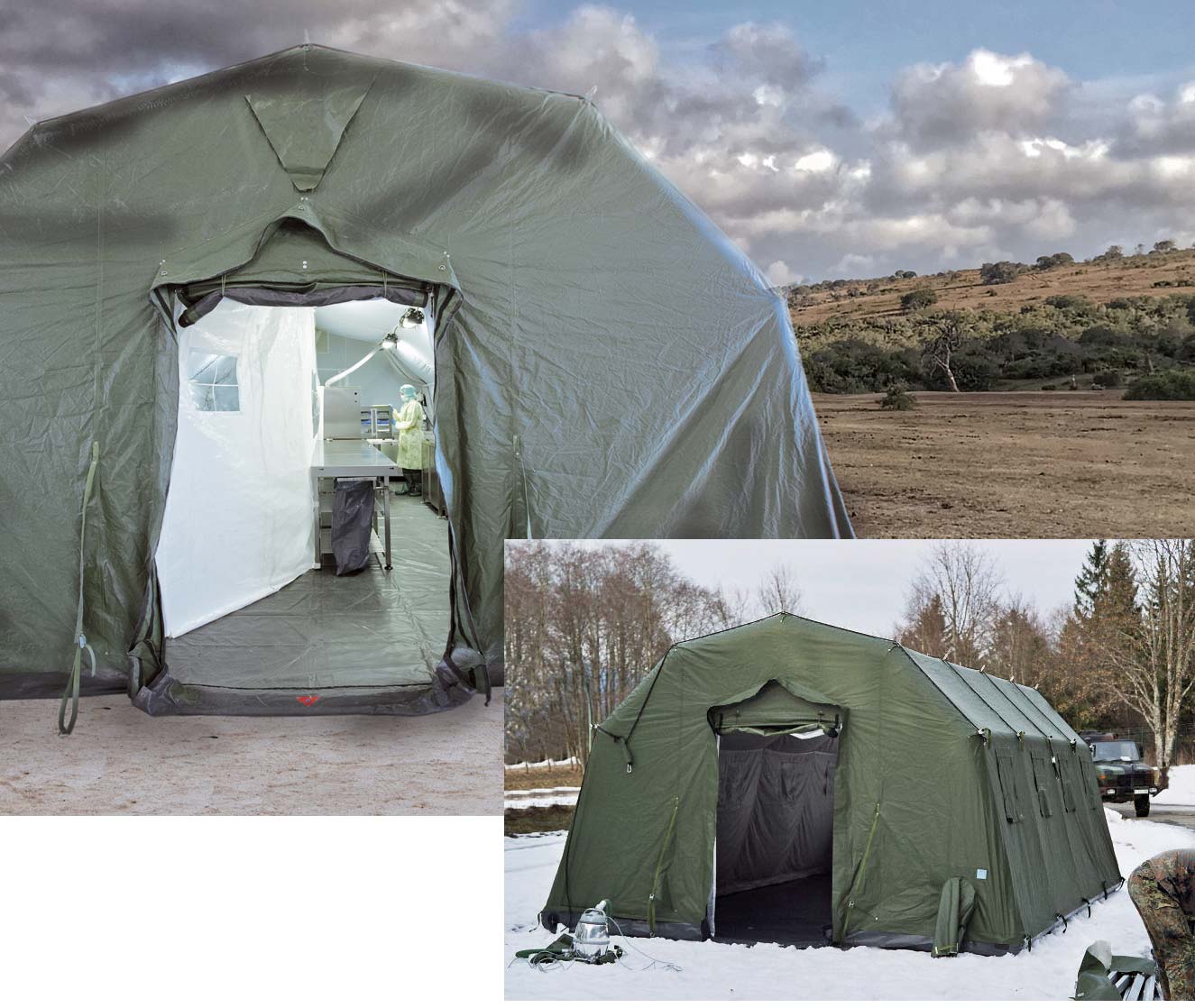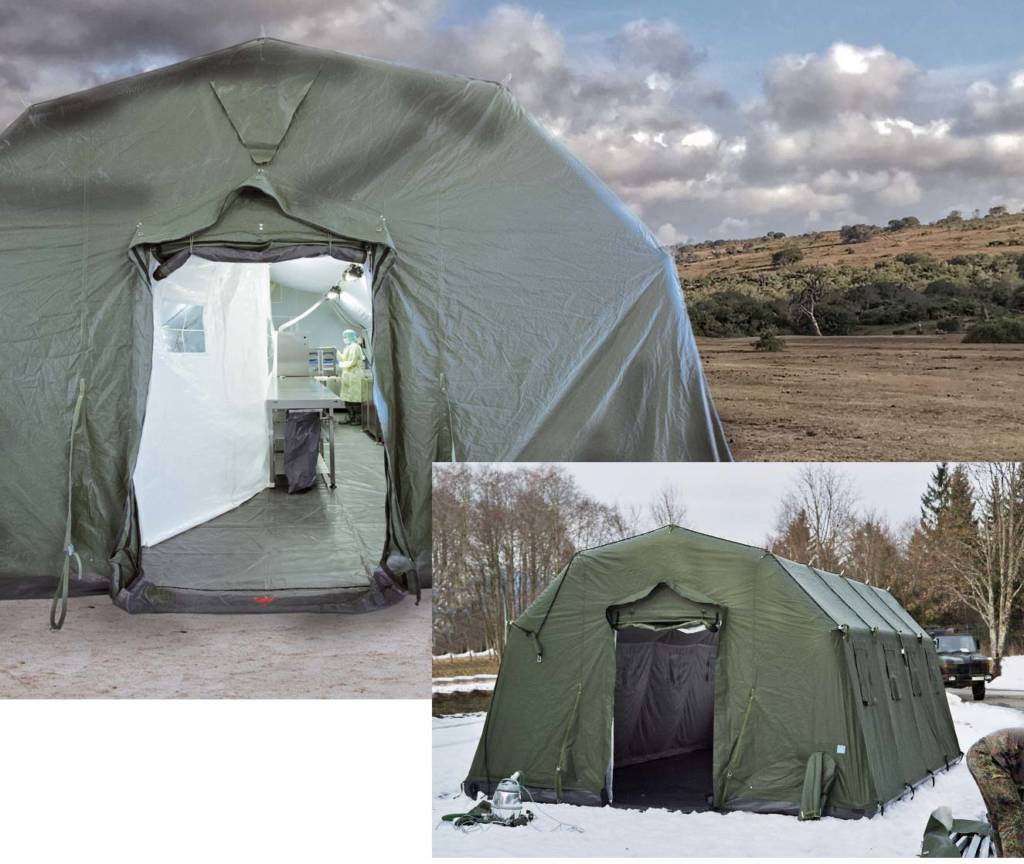 40 years of know-how in sterilisation ­technology
Maximum security despite exceptional mobility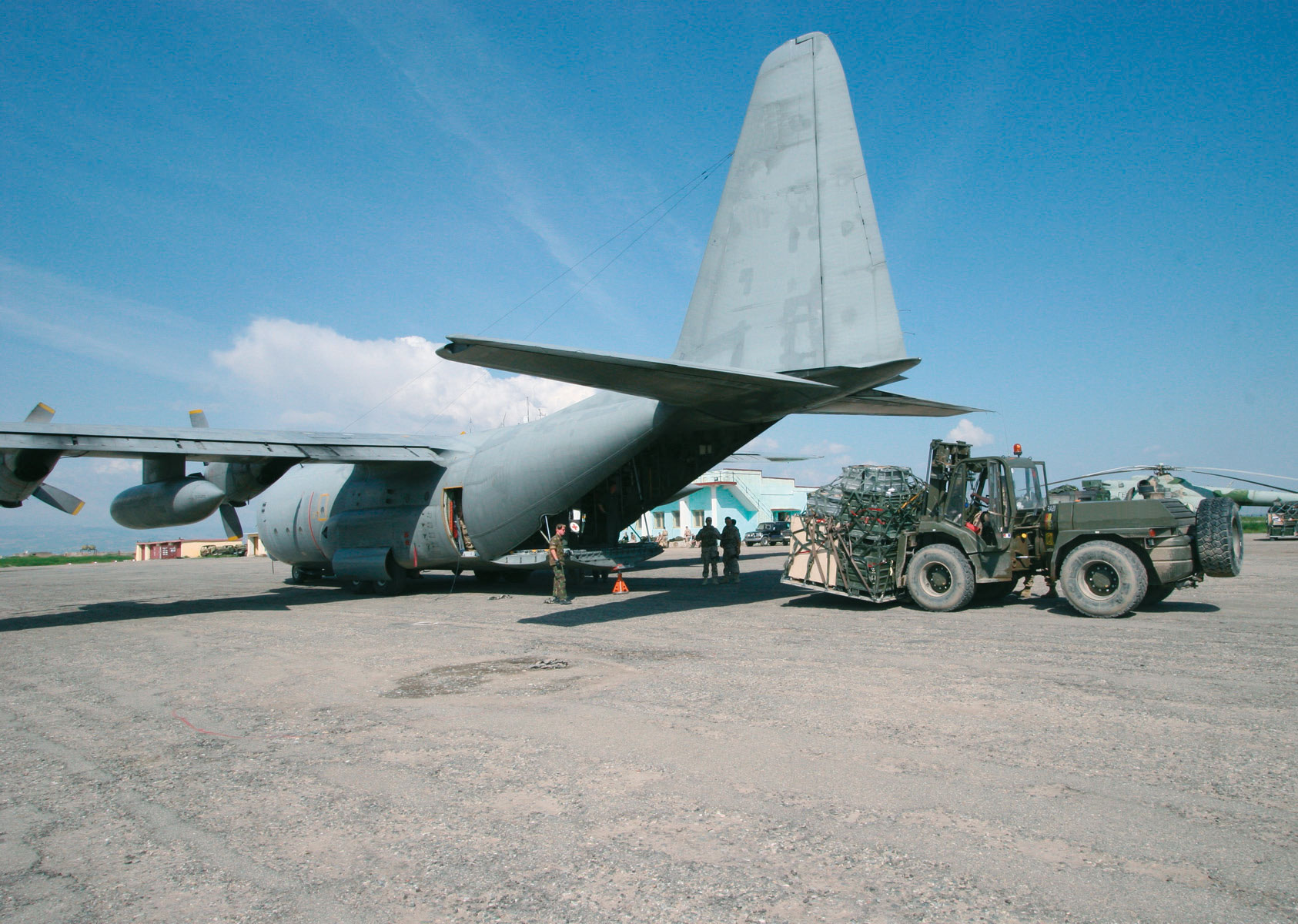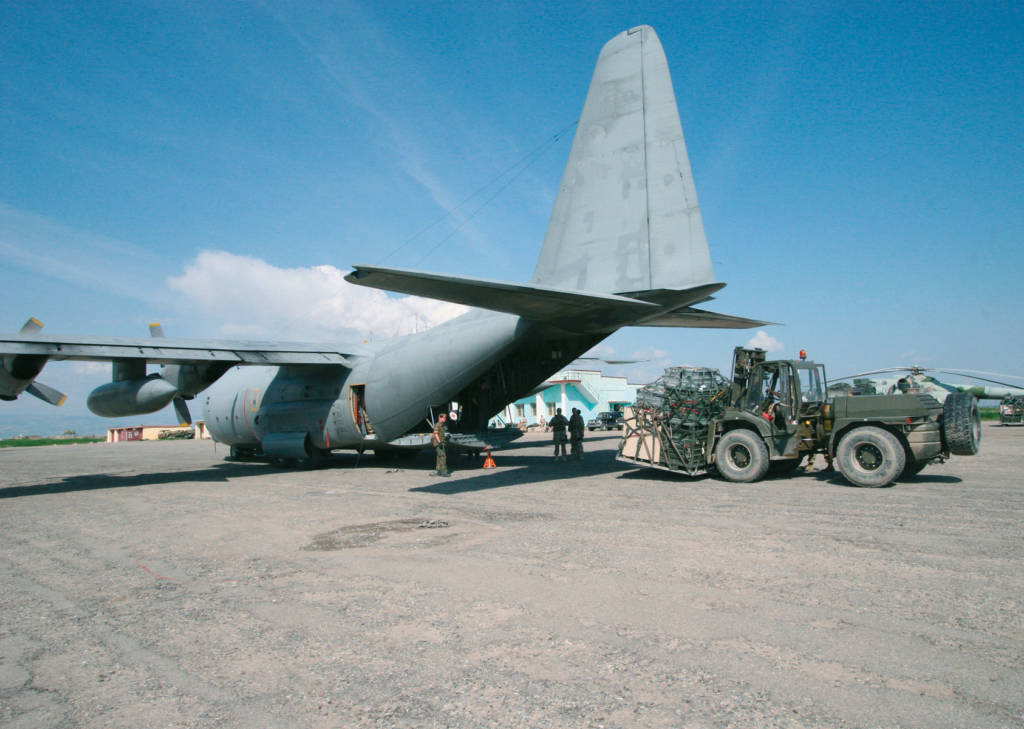 Mobile CSSDs delivered to the German Armed Forces were used in Afghanistan (Kabul and Kunduz), in Kosovo (Prizren) and in Mali, sometimes under extreme conditions.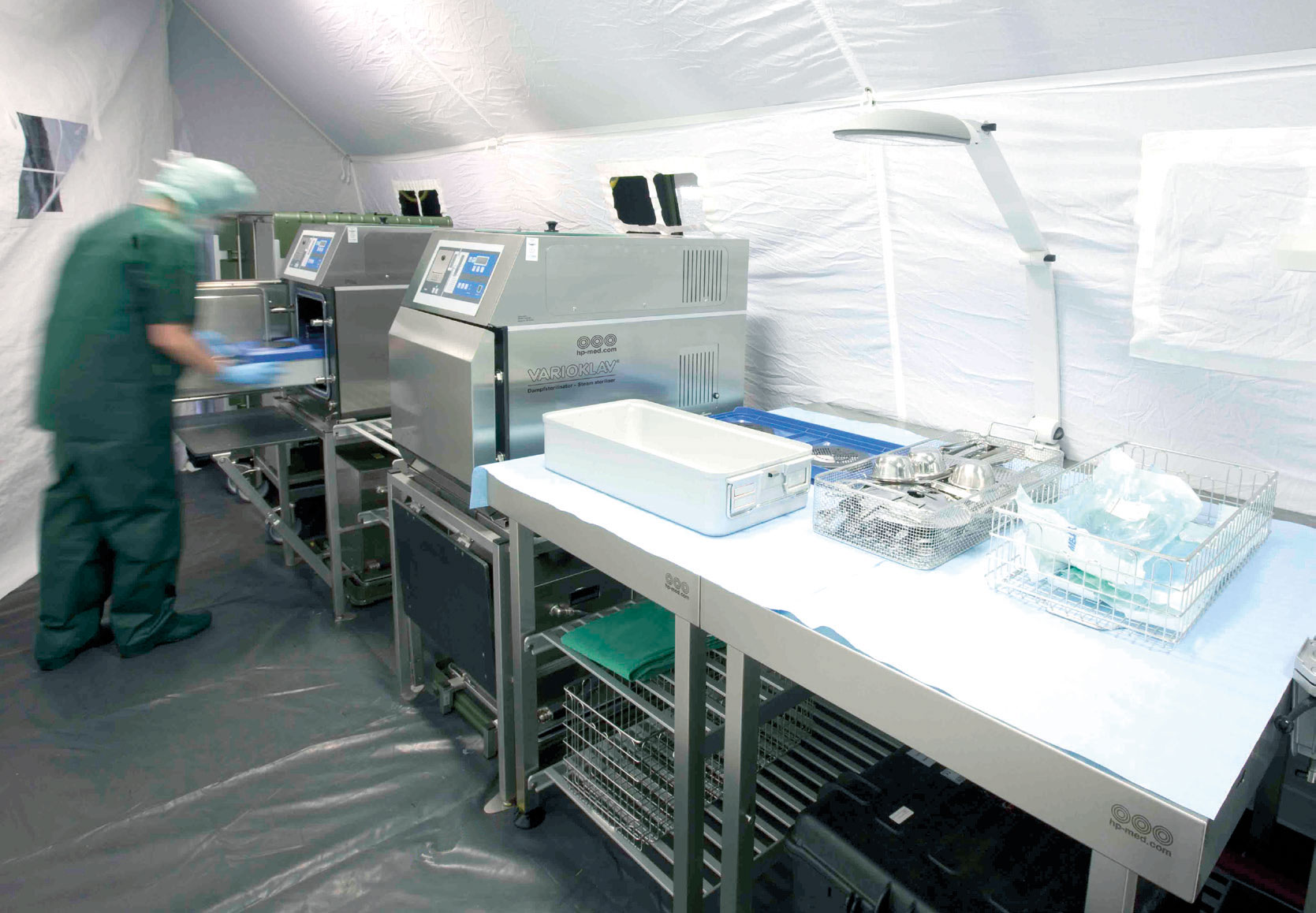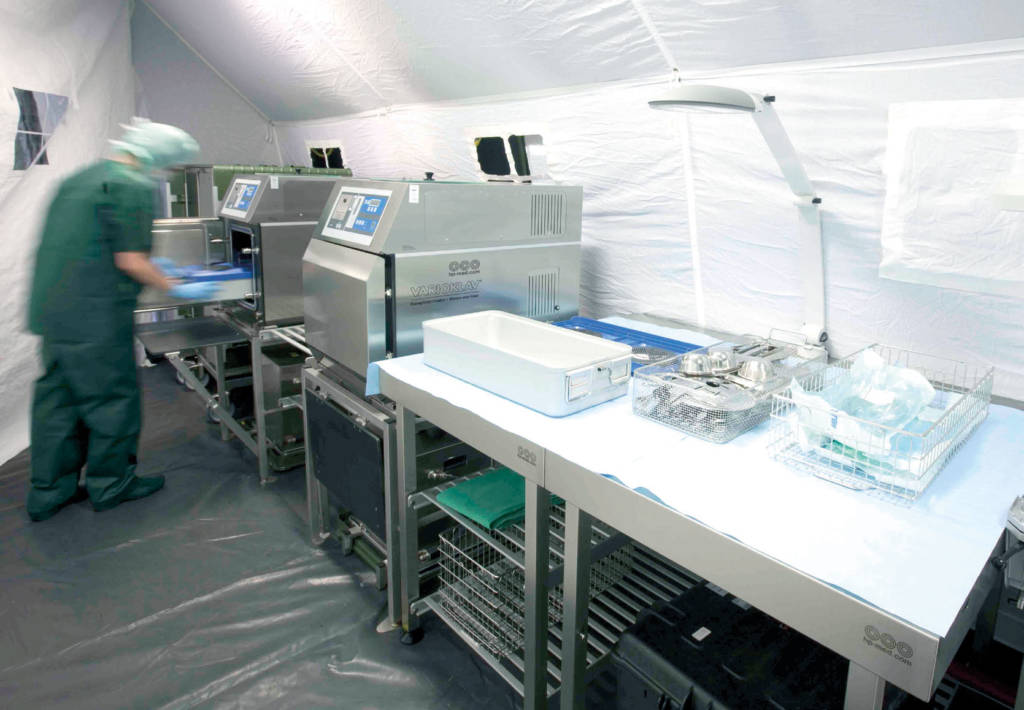 These tent systems can be equipped with up to two powerful pass-through thermal disinfectors and up to three sterilisers (1 StE). To operate the sterilisers cooling water is not required.
Spacious stainless steel work surfaces are available for cleaning, maintenance and packaging of the instruments.
In the expansion stage with two sterilisers, the weight of a system is less than 2,950 kg.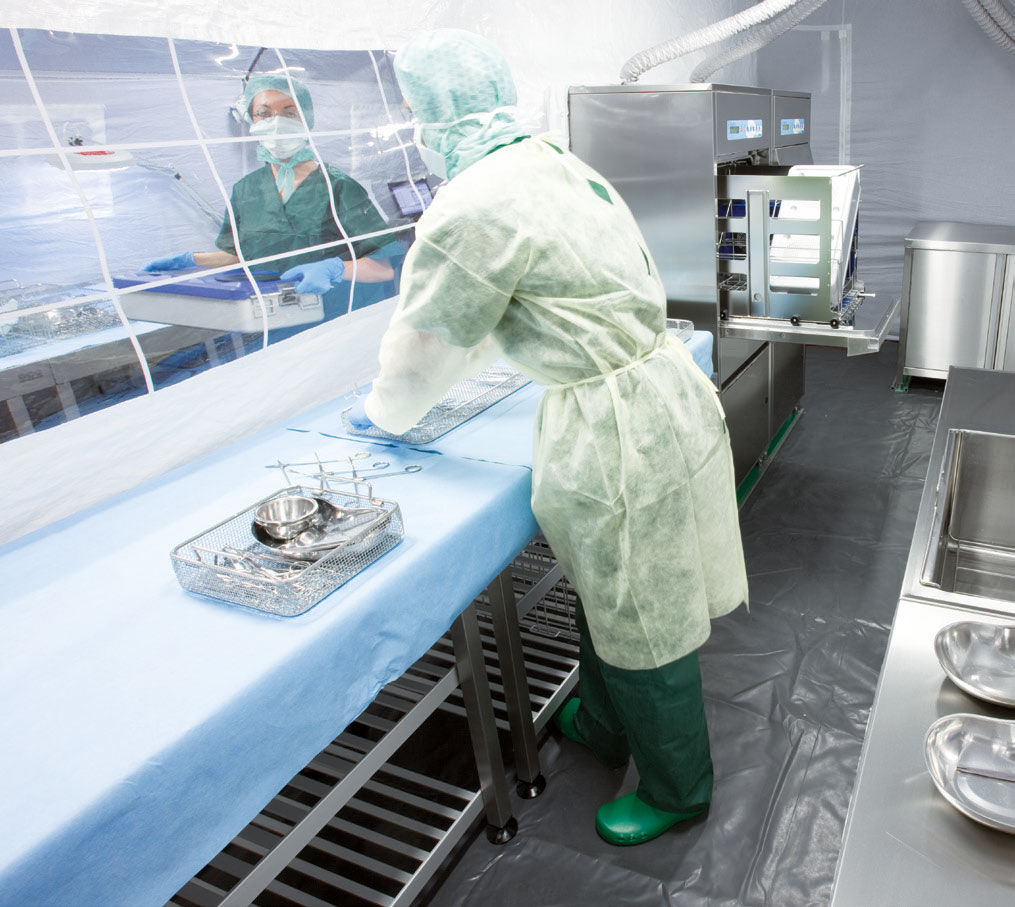 Instruments and equipment of the CSSD are packed in 18 boxes.
These are stackable, air-transportable and even suitable for rough road transport as a lashed load.
Inner dimensions of the tent (L x W): 8.3 x 5.0 m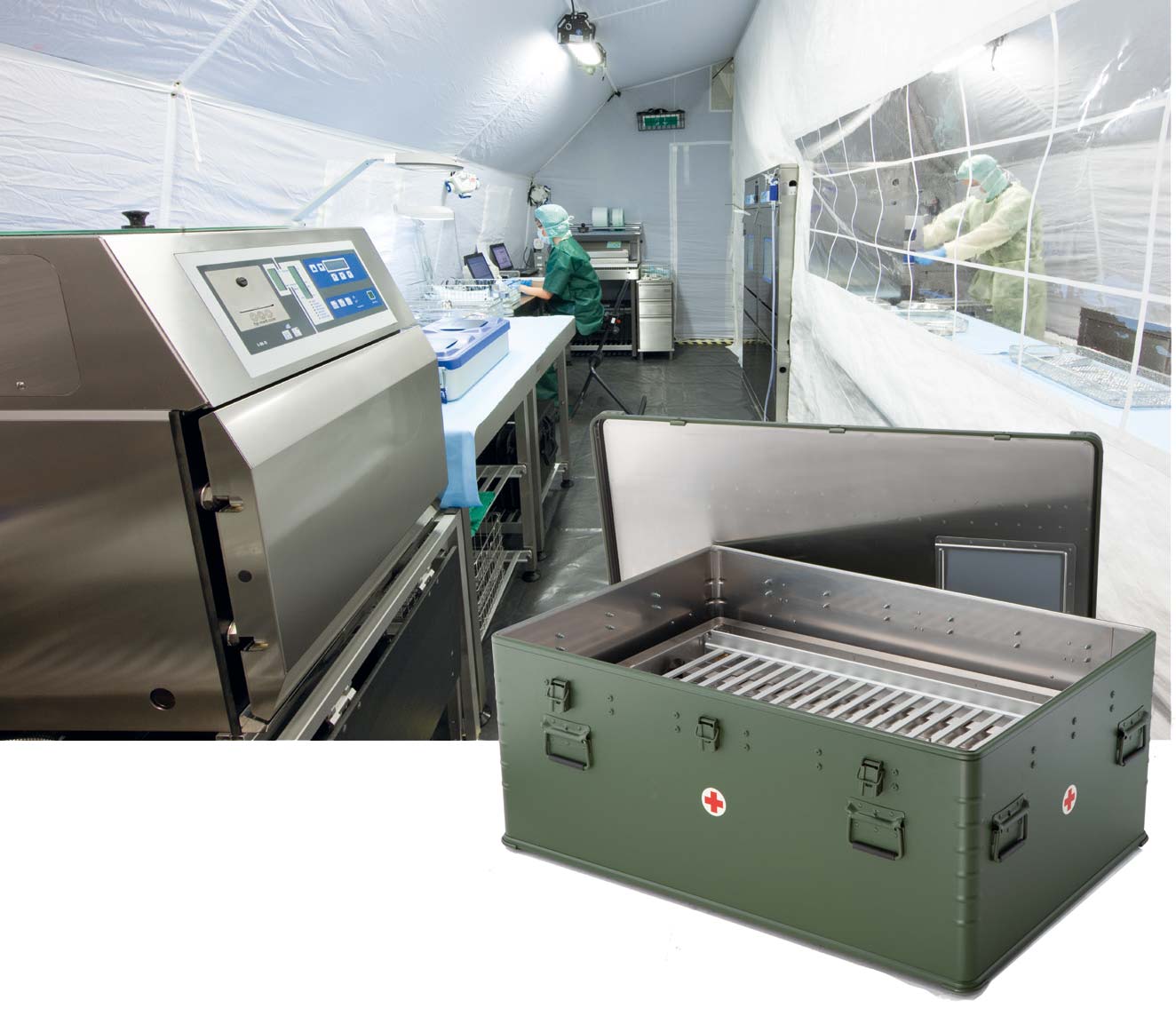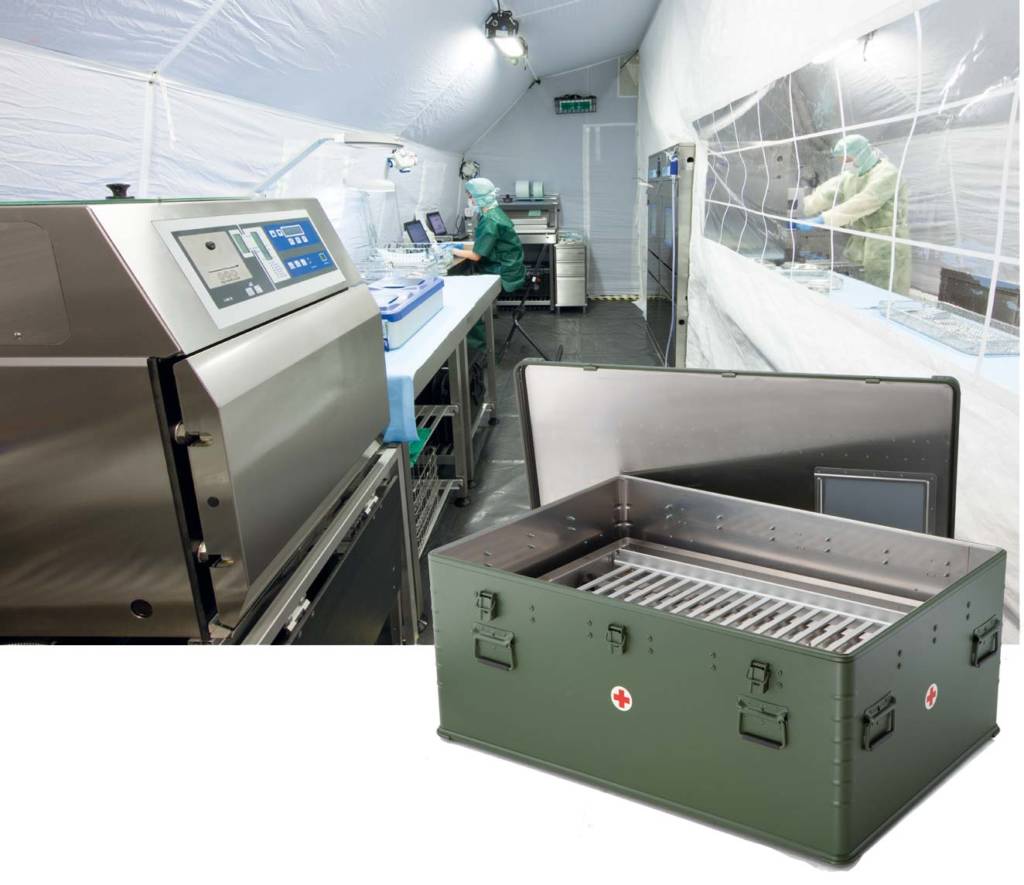 You need technical help or have a query?
Send us a message! We will contact you as soon as possible.